WONDERFUL SERBIA, 7 days / 6 nights
BELGRADE – VRNJAČKA SPA – ZICA – KRUSEVAC – KOPAONIK – SOPOCANI – NOVI PAZAR – DJURDJEVI STUPOVI – STUDENICA – DOLINA JORGOVANA - BEOGRAD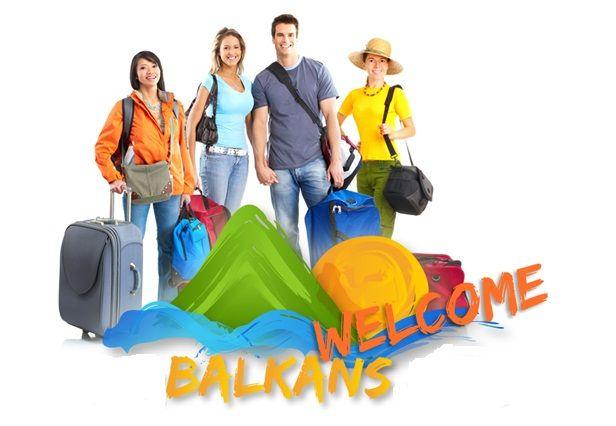 I DAY
Arrival in Belgrade. Accommodation in hotel. Free time. At 20.00h going out to the bohemian district of Belgrade called Skadarlija. Dinner in traditional restaurant whith beautiful atmosphere and music programe. Back to the hotel. Overnight.
II DAY
Breakfast. Half day Belgrade city tour. Panoramic circle and sightseeing: Dedinje district with old (and new) "bourgeoisie" villas, Marakana Football Stadion, Slavija Sq – the biggest sq. in the city, New Belgrade with Sava Centre – Congress and Concert Hall, Belgrade Arena – sport Hall,... Back to the Old city and continue of panoramic sightseeing of King's Milan Street with Old and New King's palace and "Beogradjanka" Tower, Terazije Sq., Palace Albania, Republic Sq. With Prince Mihailo's Monument, National Theatre, National Museum,... Visit to the Memorial Museum "25th of May" with grave of former Yougoslavian president Tito. Visit and sightseeing of St. Sava Temple-one of the biggest ortodox churches on the World. Walk throw pedestrian area – Prince Mihailo's Street – pictoresque venue. Lunch. Sightseeing of Belgrade Fortress – Kalemegdan: Stambol Gates, Clock Tower, Damad-Ali-Pasha's Turbe (Grave), Victor Monuments, grate panorama of New Belgrade and Sava-Dunav confluence, Despot's Tower, Ruzica Church,... Departure to Vrnjacka Spa – biggest and most beautiful spa centre in Serbia. Driving across pictoresque part in Central Serbia, called "Sumadija" (Forest Land). Arrival in Vrnjacka Spa in late afternoon hours. Hotel accommodation. Dinner & Overnight.

210 km
III DAY
Breakfast. Short walking through Spa centre with sightseeing: Fons Romanus (Roman Spring), Spa Park with mineral water springs, The Bridge of lovers. Free time. Lunch in the hotel. Afternoon excursion to the monastery Zica. Sightseeing of crown church of famous serbian medieval dinasty Nemanjic (XIII century). Back to the hotel. Dinner & Overnight.

50 km
IV DAY
Breakfast. Checkout from the hotel. Departure to town Krusevac. Sightseeing: Lazar's Fortress – remain of medieval town of Prince Lazar – from this town the serbian warriors start their route to Kosovo Battle (1389). Visit and sight Lazarica Church (XIV c). Going to city centre and overview the magnificent monument of Kosovo Heroe's. Departure to Kopaonik. Lunch in restaurant on the way to mountain resort. Arrival in Kopaonik tourst centre at afternoon hours. Hotel accommodation. Free time for individual activities or going on the highest peak of Kopaonik mountain – Pancic's Peak (2017 m). Dinner at 20.00h in the hotel. Overnight.

115 km
V DAY
Breakfast. Full day excursion to Raska region (the part where Serbian state arise). Driving through National Park Kopaonik. Visit to medieval Monastery Sopocani near Novi Pazar town. Sightseeing: Monastery church of Holly Trinity (XIII c) and magnificent frescoes which are under the UNESCO protection (World Heritage – the most beautiful frescoes from the XIII c on the World!). Going to Novi Pazar town and visit to Monastery Djurdjevi Stupovi (St. George's Towers) – monastery was founded by the founder of the dynasty Nemanjic, Stefan Nemanja in XII c. Going to the city centre and lunch in traditional restaurant. After the lunch, short walk through narrow oriental streets in Novi Pazar and sightseeing: Arap Mosque, Altum-Alem Mosque, old "Csarsija"... Short pause in traditional caffee house with drinking of traditional Turkish caffe. Going to St. Peter's church and sightseeing the oldest church in Serbia dating back to IX c. Fanstastic roman structure and baptistery are well preserve. Return to Kopaonik. Dinner & Overnight.

120 km
VI DAY
Breakfast. Checkout from the hotel. Across Josanica Spa going to Studenica Monastery. Sightseeing the most beautiful and important serbian monastery (XII c) – "The Mother of all churches": Holly Mother Church (main church in the complex – XII c), Frescoes from XII, XIII and XIV c, holly graves of members of Nemanjic dinasty, Pirg (medieval tower), Bell Tower, King's Church (XIII c), St. Nicholac Church (XII c), Treasury, St. Sava dining room. Lunch in the restaurant of hotel "Studenica". Continue of travel across pictoresque river Ibar's Valley – called "The Lilac Valley". Panoramic overview on medieval town Maglic. Across Kraljevo and Ljig travel to Belgrade. Arrival at late afternoon hours. Hotel accommodation. Dinner & Overnight.

250 km
VII DAY
Breakfast. Checkout from the hotel. Free time (shopping or similar). End of programe.
TOUR INCLUDE:
6 overnights; Hotel accommodation as in program; fully escort; guide service; all necessary entrance fees; Dinner in Skadarlija district in Belgrade; 5 luches as in programe; all hotel taxes and hotel insurance; welcome drink in Belgrade.
TOUR PRICE NOT INCLUDE:
individual expences